When:
September 9, 2018 @ 2:30 pm
2018-09-09T14:30:00-05:00
2018-09-09T14:45:00-05:00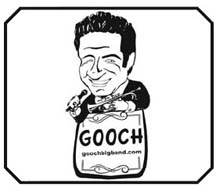 You raved and we listened – Gooch is BACK! Veteran Las Vegas entertainer Michael "Gooch" Gurciullo brings his swinging big band sound to the forefront with a Vintage Vegas Show. Discover what "Original Pop Music" sounded like in this musical extravaganza playing big band jazz and vocal numbers covering classic tunes from the some of the best writers and arrangers of the 20th Century. If you missed Gooch's masterful trumpeting last time, don't make that mistake again!
*****************************************
Brought to you by Celebrate Wood River
Visit our website for more scheduled FREE events!! Wood River Centennial Community Foundation
2017-2018 Celebrate Wood River Events
WOOD RIVER RURAL HIGH SCHOOL PERFORMING ARTS CENTER
13800 W Wood River Road, Wood River, NE
All Performances are free and open to public
Cost: All performances are offered FREE to the public. A freewill offering is accepted at the event to make future programs possible.
Contact: Questions or wondering if an event will occur due to inclement weather? Contact Georgene Smidt at 308-583-2606. Better yet, get added to our email list to receive updates about upcoming events and emergency announcements by emailing [email protected]  .