When:
November 4, 2018 @ 2:30 pm
2018-11-04T14:30:00-06:00
2018-11-04T14:45:00-06:00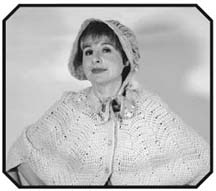 Celebrate Wood River is excited to bring Pippa back for another moving and insightful look into the past. Pippa White's productions are "part theatre, part storytelling, part history." Audiences call them unique, captivating and touching! As a storyteller, she has toured to over 30 states after an extensive career in theater in TV on the West Coast.
"Far As The Eye Can See" celebrates the prairie and its people: the early pioneers who crossed it, the later pioneers who settled it, the brave people of the Dust Bowl who fought to save it, and the Native American people who struggled to keep the prairie that once belonged only to them.
*****************************************
Brought to you by Celebrate Wood River
Visit our website for more scheduled FREE events!! Wood River Centennial Community Foundation
2017-2018 Celebrate Wood River Events
WOOD RIVER RURAL HIGH SCHOOL PERFORMING ARTS CENTER
13800 W Wood River Road, Wood River, NE
All Performances are free and open to public
Cost: All performances are offered FREE to the public. A freewill offering is accepted at the event to make future programs possible.
Contact: Questions or wondering if an event will occur due to inclement weather? Contact Georgene Smidt at 308-583-2606. Better yet, get added to our email list to receive updates about upcoming events and emergency announcements by emailing [email protected]  .