When:
April 28, 2019 @ 2:30 pm
2019-04-28T14:30:00-05:00
2019-04-28T14:45:00-05:00
Celebrate WR has had a change of artists for the 4/28/19 show due to health issues with who was originally booked. It's now "Kier: Comic/Musician/Impressionist".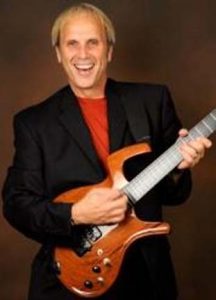 Comedian and musician "Kier" comes to us from Nashville, TN! Kier will have you laughing your head off with great standup comedy and spot-on musical impressions to make the show rock. Kier has literally been all over the world performing at comedy clubs, on cruise ships, at colleges, and entertaining the troops. He has worked with such greats at Reba McEntire, Oprah Winfrey, Ronnie Milsap, Kevin Bacon and many others, as well as multiple appearance on the Bob & Tom Show. Kier didn't set out to be a comedian. In fact, his boyhood dream was to be a singer-songwriter – Jackson Browne, James Taylor, that kind of guy – and even went to college on a music scholarship. Today his act is a mix of music, clean comedy and hilarious impressions of musicians you'll definitely recognize.
*****************************************
Brought to you by Celebrate Wood River
Visit our website for more scheduled FREE events!! Wood River Centennial Community Foundation
2017-2018 Celebrate Wood River Events
WOOD RIVER RURAL HIGH SCHOOL PERFORMING ARTS CENTER
13800 W Wood River Road, Wood River, NE
All Performances are free and open to public
Cost: All performances are offered FREE to the public. A freewill offering is accepted at the event to make future programs possible.
Contact: Questions or wondering if an event will occur due to inclement weather? Contact Georgene Smidt at 308-583-2606. Better yet, get added to our email list to receive updates about upcoming events and emergency announcements by emailing [email protected]  .