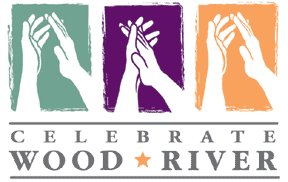 Welcome to WOOD RIVER'S
 PERFORMING ARTS & ENTERTAINMENT SERIES
Made Possible by
The Donna Lee Moyer Performing Arts Gift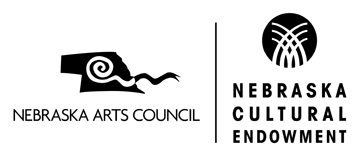 2014-2015 Celebrate wood River Events
WOOD RIVER RURAL HIGH SCHOOL PERFORMING ARTS CENTER
13800 W Wood River Road, Wood River, NE
All Performances are free and open to public
Cost: All performances are offered FREE to the public. A freewill offering is accepted at the event to make future programs possible.
Contact: Questions or wondering if an event will occur due to inclement weather? Contact Georgene Smidt at 308-583-2606. Better yet, get added to our email list to receive updates about upcoming events and emergency announcements by emailing [email protected] .
Pippa White – Orphan Train
Sunday, 9/14/14 – 2:30 p.m.
Listen to the masterful account of Pippa White's Orphan Train story. With sensitivity, she communicates a significant historical phenomenon that affected the lives of thousands of children. It's a captivating and unique emotional journey of the Orphan Train Riders. Her use of costuming and excellent characterizations provides a lively, entertaining means of sharing a poignant message.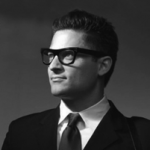 Rave On Productions
Buddy Holly
Sunday, 11/9/14 7:00 p.m.
Enjoy an electrifying, highenergy, rock n roll extravaganza featuring America's premier Buddy Holly interpreter. Billy McGuigan is a dead-ringer for the legendary rocker. Experience all the thrills of a Buddy Holly concert re-imagined with hits such as "Peggy Sue," "Raining in My Heart," "It's So Easy" and "That'll be the Day." Go back in time and enjoy this authentic one-ofa-kind show.
Revival Band
Sunday, 2/8/15 2:30 p.m.
For those whose childhoods were spent in the 50's, 60's and 70's, you'll fi nd you'll go back in time when you hear the sounds of the Revival Band. Musicians from the central Nebraska area comprise this four piece band. Enjoy the sounds of Buddy Holly, the Eagles, Fleetwood Mac and Linda Ronstadt just to name a few. You'll wanna lace up your dancing shoes for this performance!
Mighty Magic Pants
(Formerly Mike Mennard)
Thursday, 4/16/15 7:00 p.m.
The Mighty Magic Pants is a fully interactive music group for children. This fresh musical ensemble combines harmonies, poetry, humor and optimism meant to entertain and delight families. Mike Mennard is an award-winning recording artist and veteran to the children's market. Treat your kids and grandkids to a super show!
Weekend Friendship Gatherings
An informal gathering for friends old & new, young & old to explore and reminisce. We'll gather at Wood River Rural High School in the theater lobby. Come early for coffee & goodies prior to the presentation.

FRIENDSHIP GATHERINGS

AC Codner September 20, 2014 • 9:30 am
Poetry, modified van demo – Through poetry, AC Codner shares her faith in God, life experiences and the challenges of living with a disabling disease dermatamyositis. She will share how an advanced electronic steering system on her conversion van has changed her life.

Walt Miller November 15, 2014 • 9:30 am
History of Hastings Naval Ammunition Depot – Walt developed a historic interest in the Naval Ammunition Depot because of the unique architecture, the scale of the project and the hundreds of stories told by its former employees and landowners. Funding provided by Don Snodgrass Memorial.

Matty Luehr December 13, 2014 • 9:30 am
Wood River High Junior, Matty Luehr, is sharing her musical talents with a positively wonderful piano performance. Sharing songs of the season plus original compositions.

Fran Schaffer March 28, 2015 • 9:30 am
Known for her Italian cooking, Fran Schaffer won't disappoint with her culinary demonstration. Enjoy a little piece of Italy right here in Wood River.

Edith Wortman Soper April 25, 2015 • 9:30 pm
China Painting – Feast your eyes on exquisite painted china pieces. Edith has a flair for beauty as she can take an ordinary piece and turn it into masterful art.

LOCAL ARTS

Christmas Cantata – Sunday, Dec. 14, 2014, 2:00 pm
Appreciate the sounds of Christmas
as the community choir presents
their annual cantata event.

Easter Cantata – Sunday, March 29, 2015, 2:00 pm
Get swept away in the majesty of
Easter during the community choir's
cantata presentation.

All School Play –  Date: TBA
A favorite amongst the locals! Enjoy
the talented high school thespians
during their annual performance.

       The Celebrate Wood River Committee was formed in January 2006 and is made up of roughly twenty individuals from the community. We represent all ages and all walks of life. Our mission has been to make the dream of providing entertainment and enrichment activities to the Wood River area come to life. This season will bring all new performers to Wood River for your enjoyment! The "Weekend Friendship Gathering" series will also provide an opportunity to explore and reminisce with friends. We thank you for your support of both series in our current season…here's to many more!
All events are open to the public and are provided at no charge (other than all school play admission) thanks to the generous support of our three benefactors. A free will offering will be accepted to continue the entertainment series through the years ahead. We sincerely hope you'll enjoy yourself and bring a friend or two.
 No tickets are needed for these performances; seating is first-come, first-served. With a 450 seat theater, there is generally plenty of room. Please help spread the word to friends and family — these entertainers love full theaters!
Suggestions for future events and volunteers are warmly welcomed by contacting any committee member or Georgene Smidt 583-2606, Vince Boudreau 583-2961. Dare to dream a little with us, and let's see what happens in the years to come!
"And in the end it's not the years in your life that count. It's the life in your years."
  – Abraham Lincoln
Celebrate Wood River logo courtesy of SCORR Marketing, Kearney NEThe Nebraska Arts Council, a state agency, supports this program through a matching grant funded by the Nebraska Legislature, the National Endowment for the Arts and the Nebraska Cultural Endowment. Visit www.nebraskaartscouncil.org  for information on how the Nebraska Arts Council can assist your organization, or how you can support the Nebraska Cultural Endowment.