When:
September 17, 2017 @ 2:30 pm
2017-09-17T14:30:00-05:00
2017-09-17T14:45:00-05:00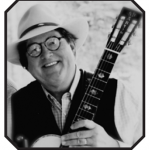 Jim is an Emmy Award winning songwriter, a gifted guitarist and a seasoned performer who has been writing and recording music since he was 13. He has recorded and performed with such stellar artists as John Denver, Kenny Rogers, and Dolly Parton, has appeared on national TV and awards shows, has performed for four U.S. Presidents and in 31 foreign countries. Salestrom is back by popular demand! Let's kick the 2017-18 Celebrate Wood River Performing Arts Series off with a PACKED HOUSE to welcome Jim "home" to Nebraska again!