When:
2018-05-03T00:00:00-05:00
2018-05-04T00:00:00-05:00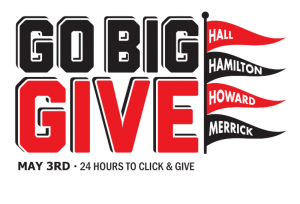 Small community living at its best can be seen at the Wood River Fitness Center. The Center opened in 2006 as part of the addition to the Wood River Rural High School. Area residents may use the Center for a one time, nominal fee for security clearance. Most of the Center's fitness equipment was acquired with grants from the Wood River Centennial Community Foundation, A recent Open House to introduce seven new fitness bikes from funding provided by the Wood River Community Centennial Foundation has renewed interest in the Center. To further enhance the Center's amenities and expand its usage, funds raised through Go Big Give will be used for purchasing additional equipment and offering fitness classes.